Hoogvermogen Thulium: YAG – 200W
Hemera™ is de nieuwe chirurgische laser van Rocamed, met zijn hoge prestaties en vermogen tot 200W kunt u het type techniek van uw voorkeur kiezen: Vaporisatie, Vaporesectie of enucleatie. Met de mogelijkheid om in continue modus of gepulseerd te stralen, is Hemera™ een multidisciplinaire toplaser voor elk type ingreep.
Downloads
Productspecificaties
Informatie aanvragen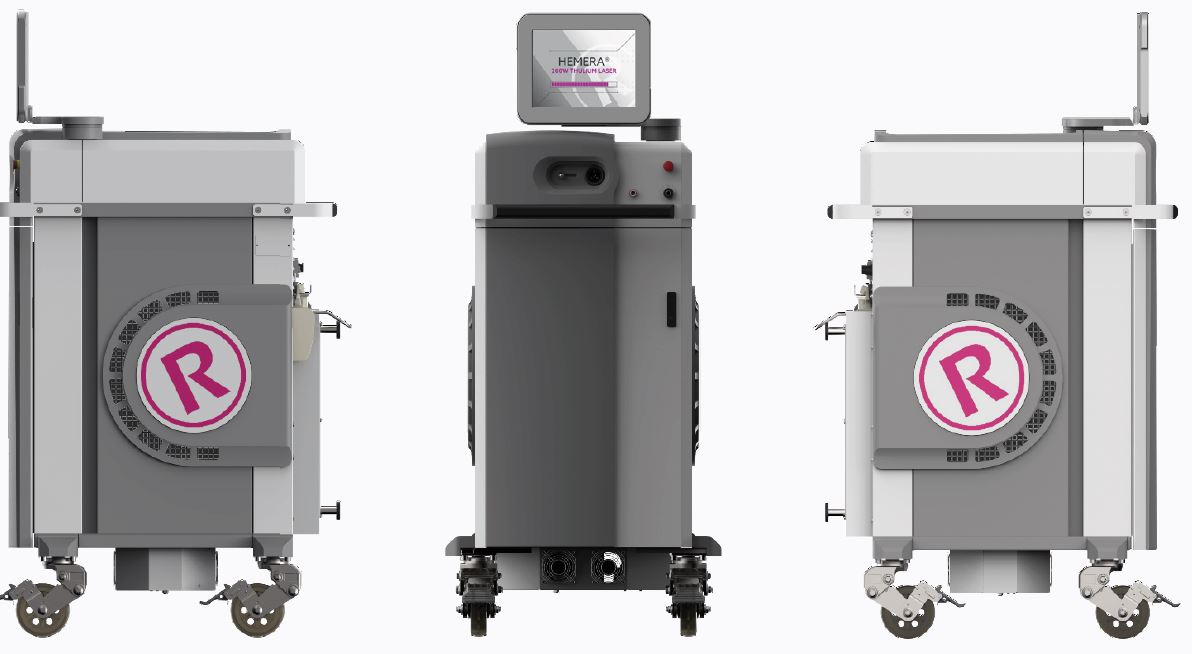 Specificaties
Laser Type
200W Thulium Laser
Richt straal
532 nm (green) or 650nm (red); adjustable < 5mW
Herhalingssnelheid
10 - 100 Hz
Fibers
Optische vezels met een diameter van 200 tot 1000 μm; zijdelingse vezels.
Electrisch
230-208 VAC, 16/18 A, 50/60 Hz
Afmetingen (H x W x D) en gewicht
110 x 55 x 75 cm, 200 Kg
VOLG ONZE REIS EN MELD JE AAN VOOR ONZE NIEUWSBRIEF
Blijf op de hoogte van de laatste ontwikkelingen en de nieuwe producten in ons portfolio